Foreigners really play carbon fiber piston rod with Lamborghini (modified plastic)
With the composite structure forging technology, Lamborghini sixth element concept car in Lamborghini's advanced composite materials laboratory successfully completed , the technology is used in the manufacture of engine piston rod. Buy modified plastic election Xiamen Branch yuan plastic!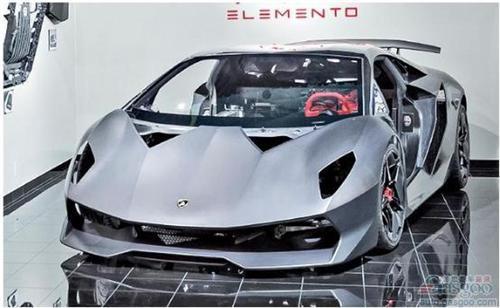 In the Lamborghini and other high-priced luxury car to install carbon fiber texture of the body plate or decorative pieces is not new.
But if the piston rod inside the engine is also carbon fiber texture? It was so peculiar.
The production of advanced carbon fiber parts is largely due to the fact that Lapegini is currently exploring several carbon-based technologies in its advanced composites laboratory . The workshop covers an area of 8,000 square feet (about 743 square meters), just opened last month, Lamborghini CEO Stefano Domenici (Stefano Domenicali) for its opening ribbon.
Domenic Cali told the gathered crowd: "This kind of material, this study represents our vision for the future car vision."
The vision involves a number of elements, including: replacing the steel connector with a carbon fiber connector, reducing the weight by 40% to 50%. V-12 engine such as the use of such connectors, then you will get a lot of benefits, namely: power and acceleration will be significantly improved.
Maurizio Reggiani, head of R & D at Mauritio Reggiani, said that Lamborghini's goal is to have the world's first mass production vehicle equipped with carbon fiber connectors, according to the American Automotive News.
"I hope that in a year to a year and a half, the company will be able to complete the R & D and claim to be able to produce the part and apply it to the future of the engine."
He confirmed that this feature will be able to apply to Lamborghini after Avatar Terry models. He told the "American Automotive News" revealed that the models will be available in 2020 or 2021 years.
The carbon fiber link itself is made of forged composite.
This technique transcends traditional methods such as the use of reinforced resins or so-called "pre-impregnated materials (i.e., by pressing the carbon fiber cloth into the mold by hand and baking)" or resin transfer molding (in the high pressure drop resin injection mold).
Forged composite technology is only a good mix of carbon fiber and resin block into the steel mold, and then heated and pressurized. After three minutes, the part is finished, only the surface finishing can be done. Compared to the time-consuming 12 hours and 3 hours of prepreg technology and resin transfer molding technology, greatly reducing the time spent.
In 2010, eight percent of Lamborghini's sixth-element models used the operating technique.
"While most of the Lamborghini research and development efforts have been completed at the headquarters of Sant'Agata Bolognese in Italy, the six-person team in Seattle is currently working to collect innovation," said Paolo Feraboli, director of the laboratory. Views and ideas of the stage.
Feraboli said: "The facility is unique in that the test and design phase is completed faster, the rest of the thing is to delete redundancy.
Person that this is not strange! It is important to try, failure is the mother of success! It is also a lot of failure to have the ultimate success. Many things are often you can not think of, and let others create a miracle. I would also like to be able to reduce the weight of the body 40% -50% in the future even more, if this breakthrough, whether in some vehicles (such as police cars or medical emergency vehicles) to load (similar helicopters) shrink propeller? Each jurisdiction limits flight height and area, and can effectively and rapidly improve law enforcement and emergency response efficiency. Also in the future civil helicopter management to sum up a lot of experience personal point of view do not do official opinion - dare to be important.
Other related information Click to enter the home page query or focus on WeChat public number platform: xmkeyuan Stay relevant to the industry anytime, anywhere.
① common problems and solutions
②PDF physical document download
③ customer witness and experience
Popular labels: PA6 engineering plastics raw materials / injection grade / wear level; auto parts / combination switch production materials suppliers; factory direct free samples! 13 years of professional manufacturers, quality and stability, Branch yuan plastic prices welcome to consult the discussion.