New generation Mazda MX-5 carbon fiber material is lighter and energy saving!!! Modified engineering plastics processing and injection molding materials
According to the United Kingdom autocar reported on July 22, the new Mazda MX-5 carbon fiber body, equipped with smaller three-cylinder engine, will further reduce vehicle weight.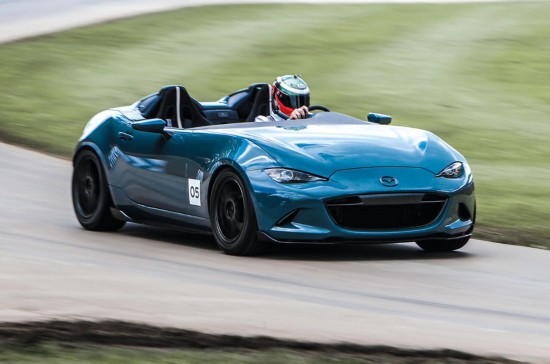 Cash's fourth generation MX-5 in size and weight than the third generation is smaller, lighter. Mazda MX-5 project manager xiuhong Yamamoto (Nobuhiro Yamamoto), MX-5 will no longer continue to become smaller in the future, but will use a more lightweight materials, such as carbon fiber weilai for body weight reduction: "the current body size was appropriate, but the most important material for future. Current carbon price is very expensive, we are developing a relatively inexpensive carbon-fiber, MX-5 intends to apply it in the future. "
In addition Yamamoto says, the fifth generation model will be introduced in 2021 years. Power, a new generation of MX-5 can also be powered more lightweight engines. Mazda has developed this engine: 1.5-liter engine to create based on the cash MX-5 max 129 HP. Yamamoto said: "MX-5 is a simple concept car, was a lightweight sports car, weight, engine and tyres are also smaller. "
In addition, Yamamoto said, Mazda MX-5 Speedster and Spyder is a pure concept car, not mass production. This modification of the car at the end of last year in the Las Vegas auto show debut also Spyder at the Goodwood Racing Festival held recently rose above the surface.
"We have a dream business, our customers also have a dream", Yamamoto said, "convertibles can cause emotional resonance models, provides extraordinary driving experience. Of course, such a ' dream ' did not come easily.
Body to use carbon fiber to reduce weight is not a high-tech new, important is who will dominate the market!